The Abaya is a traditional garment that covers the body from head to feet. It is usually black in color, although some women choose to wear a white abaya. The Abaya is worn by religious women as a sign of modesty and respect for their faith. In some countries, the Abaya is compulsory for women, but others simply wear it as a personal expression of their faith. In Saudi Arabia, Abaya can be made of different materials, such as cotton, silk, or linen. It is often decorated with embroidery or Palestinian stitching. In Jeddah wearing Abaya is an important part of Muslim culture and is still worn by many women around the world.
Materials used in the making of Abaya
Abayas can be made from a variety of materials, including cotton, polyester, and silk. Yarns and Fabrics are usually imported from South Asian nations after that assembled as sewed in small factories of Jeddah. They are often decorated with embroidery or other ornate details and come in a wide variety of colors and styles. Although the abaya is traditionally black, many women now choose to wear abayas in colors that reflect their personal taste or style. In Kingdom and its cities abaya is an important part of some cultures, and wearing it is seen as a sign of respect for religious traditions.
The Abaya can be styled in different ways, depending on the occasion.
It can be worn as a wall-to-wall robe with a matching headscarf, or it can be shortened to knee length and paired with jeans. Some women choose to wear their abaya over a long skirt or pants. Abayas are also available in cardigans and tunics, which provide extra coverage while still allowing the wearer to move freely.
Abaya Accessories
Even though Abaya is frequently worn solely, many other items can be worn with it to give the outfit a more beautiful look. A headscarf or hijab, earrings, bracelets, and even a belt are examples of these. Women can create a variety of stylish and modest looks by adding these accessories. Additionally, they can assist in keeping the Abaya in position so that it does not droop during normal activities.
Best Abaya Shops in Jeddah
A few years ago the only variety available in Jeddah is a Black Polyester Abaya, with minimal style. Nowadays the influx of people from different cultures especially Indian and Pakistani ladies who wear more colorful and highly embroidered clothes pave the way for innovation in Abaya Styles. Jeddah sees rapid economic growth in Saudi Arabia as a port city people from all types of backgrounds can be seen in Jeddah. To satisfy the taste of everyone's fashion needs Abaya has evolved into a variety of beautiful designs colors and styles.
Living in Riyadh – Checkout 5 Best Cheapest Abaya Shops in Riyadh
| | | | |
| --- | --- | --- | --- |
| | | | |
| | In Between Al Salamah and Al Rabwah, Al Bawadi Jeddah | | |
| Serafi Mega Mall Abaya Shops | Al Faisaliyah, Muhammad bin abdul aziz road, Jeddah | | |
| | Al Rawdah, Jeddah, Muhammad bin abdul aziz road Saudi Arabia | | |
| | Prince Mohammed Bin Abdulaziz Branch Rd, Al Rawdah, Jeddah, Saudi Arabia | | |
| | King Abdul Aziz Rd, Malik road Red Sea Mall Gate No. 8, Jeddah Saudi Arabia | | |
Shatie Market (Souk al Shatea)
If you are living in the Al Zahara or Al Salamah areas of Jeddah you definitely heard of or visit Souk al Shatie. It's a large convenient Market that has shops for everything, especially clothing and Abaya shops. Located in a busy area of Jeddah, but don't worry it has a huge parking area and there are also Food and Grocery marts for quick shopping.
You can find Cheap Abaya Shops in Shatie Market, many visitors to this market are warned of fake discounts and prices as per quality. Must accompany yourself with an experienced shopper who knows something about Local Jeddah Markets and most important how to bargain to get the best price.
Bawadi Abaya Market
Bawadi Abaya Market is a popular abaya shopping destination in Jeddah, Saudi Arabia. The market is located in the Al-Nuzhah district and is well-known for its large selection of abayas, which are traditional black robes worn by Saudi women.
Many shops and stalls sell abayas, hijabs, and other traditional clothing and accessories at the market. Abayas on the market range from simple and traditional designs to more modern and fashionable styles. Many of the abayas are made of high-quality fabrics like silk, chiffon, and cotton and are embellished with intricate embroidery, beadwork, and other embellishments.
Serafi Mega Mall Abaya Shops
Serafi Mega Mall is one of Jeddah, Saudi Arabia's largest and most popular shopping malls. The mall is located in the heart of the city, on the corner of King Abdulaziz and Prince Mohammed Bin Abdulaziz streets, making it easily accessible to both locals and tourists.
Serafi Mega Mall has a variety of abaya shops, offering a range of styles, fabrics, and designs. Some of the popular abaya shops in the mall include:
Al Anoud Abaya is a local abaya brand that provides both traditional and modern abaya styles for women. Their abayas are made of high-quality fabrics and embellished with intricate embroidery.
Dara Abaya: Another local abaya brand that offers a variety of abaya styles for women, ranging from simple and traditional to modern and fashionable.
Haya Couture is a luxury abaya brand that sells abayas made of luxurious fabrics with intricate embellishments and designs.
These are just a few of the abaya shops available at Serafi Mega Mall. Visitors can explore the mall to discover more options and find the perfect abaya to suit their needs and preferences.
Bayhass Abaya Shop
Bayhass Abaya is a popular Jeddah boutique that specializes in traditional Abayas and modern women's clothing. The boutique sells Abayas in a variety of styles, colors, and designs, as well as dresses, skirts, and other clothing items. They also offer customization services to their clients.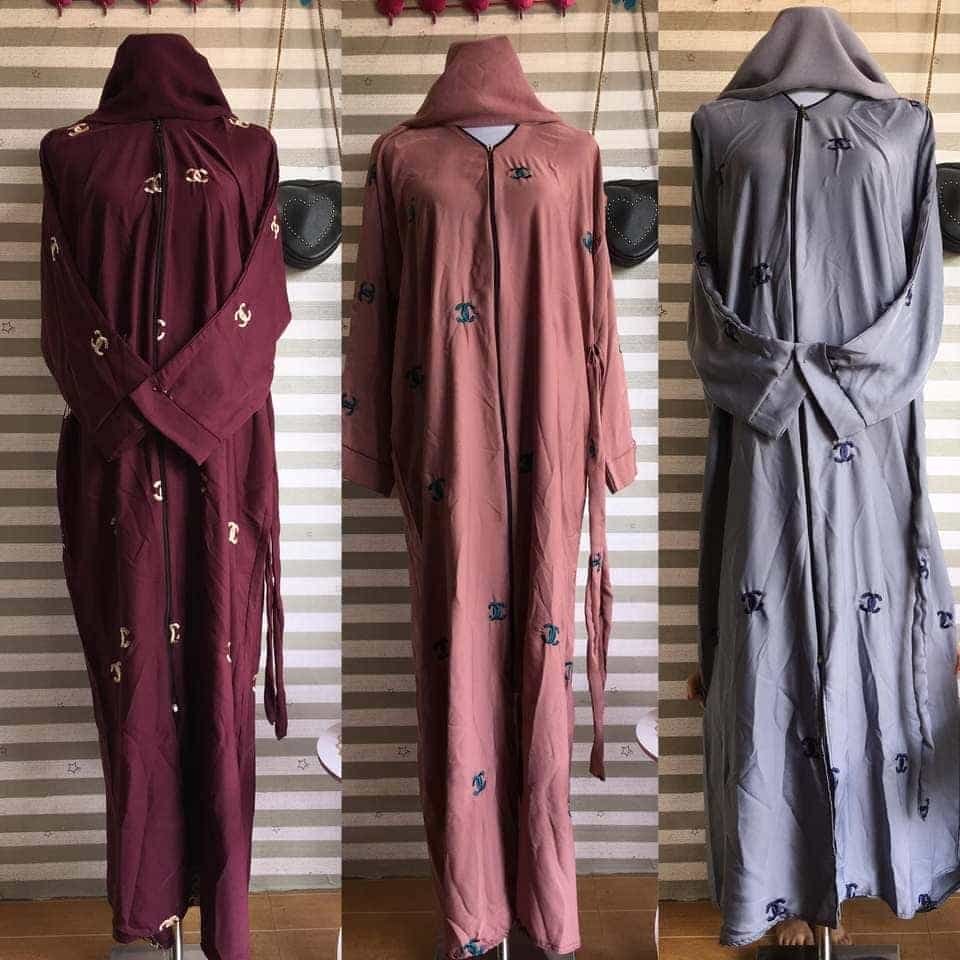 Outstanding Customer Service and Staff. In terms of design and quality, The Abaya collection is undoubtedly the best. You will be blown away by the fabric's quality and looks. The most recent variety of abayas is always available in the shop.  Yara, their customer handling expert, serves and assists with the abaya. The exceptional staff at Bayhass.
Alshal Abaya
Alshal Abaya is one of the stores in Jeddah where one can find the newest abaya styles and fashions.
Alshal Abaya is a store that specializes in abayas and is situated in Jeddah's crowded Al Baghdadiyah neighborhood. Since its opening in 2015, the boutique has quickly gained popularity among women looking for high-quality abayas that fuse conventional grace with contemporary fashion trends. The name of the shop, Alshal, which in Arabic means "the veil," expresses the company's dedication to offering women stylish, modest abayas that complement their sense of fashion and personality.
The interior of the boutique is sleek and modern, with excellent lighting and a spacious atmosphere. Abayas in a variety of designs, hues, and sizes are neatly arranged on shelves that adorn the walls. The knowledgeable and friendly staff at the shop is always willing to help customers find the ideal abaya for any occasion.
Tiraz Abaya Shop
The Tiraz Abaya shop has a range of traditional garments that have been worn for centuries in Jeddah. Abayas with long robe and intricate embroidery and gold accents. It has a hooded neckline and is made of lightweight fabrics such as silk or cotton. In the city of Jeddah, the Tiraz Abaya Shop is regarded as the pinnacle of elegance and sophistication since 2007. Because of its timeless beauty and luxurious design, it has grown in popularity around the world. This abaya represents Jeddah's rich cultural heritage and serves as a beautiful reminder of its past.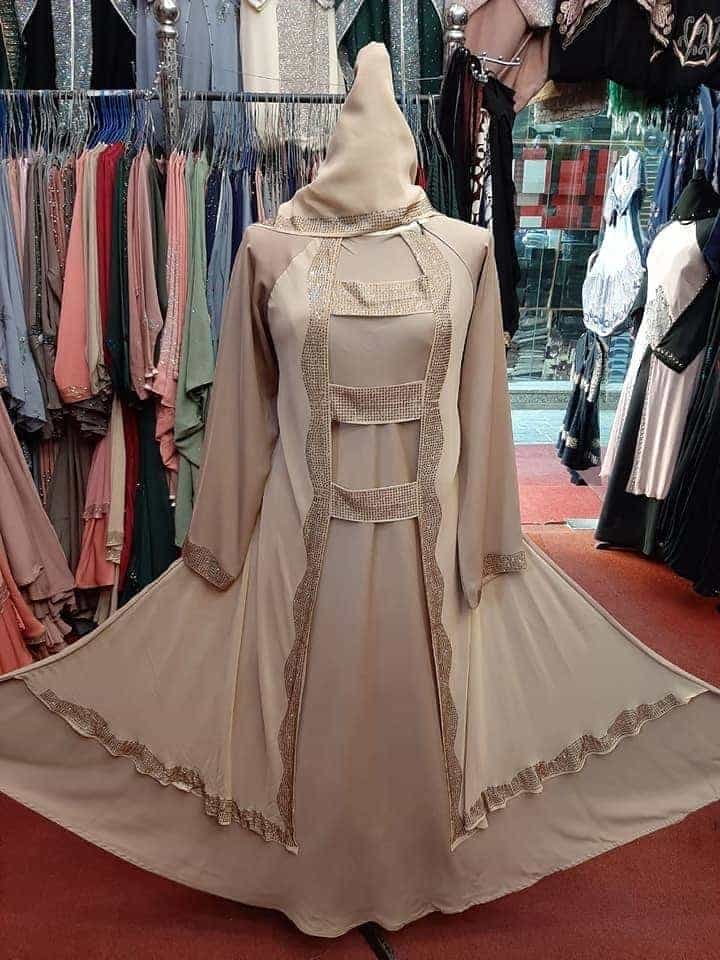 In Saudi Arabia and other Muslim nations, the abaya has developed into a fashion statement in addition to its cultural and religious significance. Modern abayas allow women to express their individual style while still adhering to cultural and religious norms because they are available in a wide range of styles, designs, and fabrics. The abaya continues to be a vital component of Saudi Arabian identity and culture despite shifting fashions and trends.