Walaa Cooperative Insurance Co publicly held general insurance and reassurance company operating in Saudi Arabia since 2007, with headquarters in Al Khobar, the oil pearl of the Kingdom. Walaa given with stable outlook by Moody's, A- KsaAAA, gcAAA, by IFSR S&P.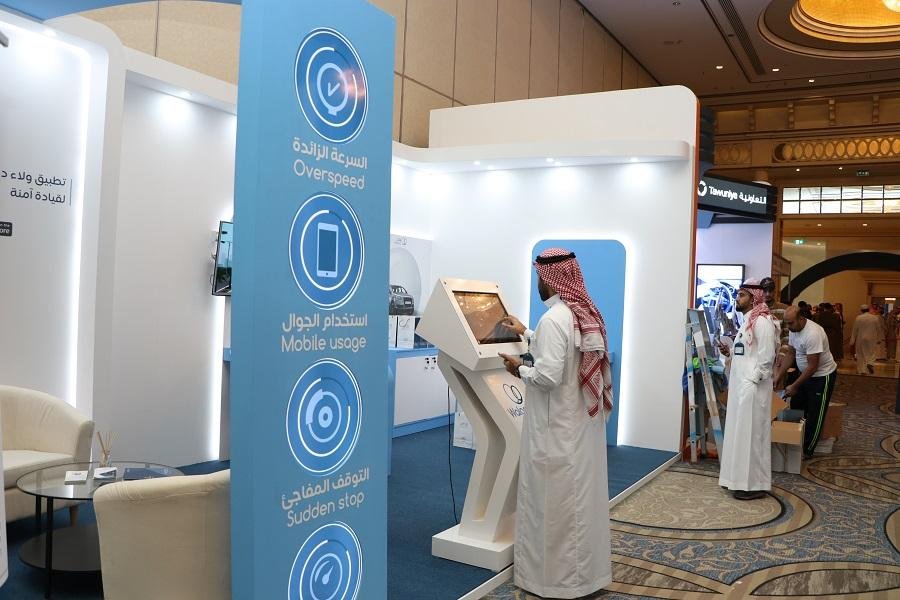 Kingdom's most Trusted insurance brand with increasing credibility and certification rating. Walaa is ISO 9001, ISO 27001, and ISO 22301 certified company. The company is also certified with cyber security compliance certification from SAC-002.
Walaa medical insurance products include comprehensive health insurance for Individual and Corporate clients. Their plans are according to the Council of Cooperative Health Insurance guidance. Walaa's extensive network has highly qualified practitioners and one of the best hospital networks in Saudi Arabia.
Critical Illness Takaful plans from Walaa give coverage for Cancer Treatment. The plan gives the opportunity to patients to use the latest technology for cancer treatment.
Walaa Care takaful life insurance shares the burden of finances of policy policyholder's family in case of the death of the sole bread earner, God Forbid. Any such event in life is unexpected and you cannot predict it, but you can save your family after you by giving the coverage that is Shariah compliant and will help your family financial comfort.
See Also: How to submit online claim at Walaa Insurance
Walaa Hospital List in Riyadh
List of complete hospitals, Optical Clinics, Dental Clinics, and Outpatient medical centers in Riyadh: Download
| | | |
| --- | --- | --- |
| | | |
| Al Osrah International Hospital-Riyadh | Hussain ibn marwan Road, Aluraija Al Gharbiyah، Exist 29, Riyadh, Saudi Arabia Get Location | |
| Al Jafel International Hosiptal | Western Ring Road, Exit 28, Aluraija Al Gharbiyah, Riyadh, Saudi Arabia Get Location | |
| Al Jazeera Hospital Riyadh | Hassan Ibn Thabet street, An Nasim Al Gharbi, Riyadh , Saudi Arabia Get Location | |
| | Opp Oud to Cementry Ghubairah, Riyadh, Saudi Arabia | |
| King Khalid Specialist Hospital | ASH SHAIKH HASAN IBN ABDULLAH AL ASH SHAIKH, King Saud University, Riyadh, Saudi Arabia Get Location | |
| Green Crescent Health Services | Abdulmalik Ibn Marwan road, Al Mutamarat, Riyadh, Saudi Arabia Get Location | |
| | Prince Fahad Bin Salman Road, Al Imam Ash Shafii, Al Manar, Al Manar, Riyadh, Saudi Arabia Get Location | |
| | Northeast of, Exit 9, Al-Hamra District, Al Imam Saud Ibn Abdulaziz Road, Riyadh Saudi Arabia Get Location | |
| | King Fahd branch Rd, Al Wisham, Riyadh, Saudi Arabia Get Location | |
Walaa Hospital List in Jeddah
Get List of complete hospitals, Optical Clinics, Dental Clinics, and Outpatient medical centers in Jeddah: Download
| | | |
| --- | --- | --- |
| | | |
| | Near Makkah-jeddah highway round, Al Thaghr, Jeddah, Saudi Arabia Get Location | |
| | Al Iman, Road, Al-Hamra'a, Jeddah, Saudi Arabia Get Location | |
| Dr.Khalid Idriss Hospital DKIH | Al Matar Road, Al Baghdadiyah Ash Sharqiyah, Jeddah, Saudi Arabia Get Location | |
| | Soufian Ibn Abu Zouhair, Al Amir Fawwaz Al Junoobi, Jeddah, Saudi Arabia Get Location | |
| Al Azizia General Medical Center | | |
| | | |
| | Al Modon Road, Hael, مستشفي ابوزنادة شارع المدن.متفرع من شارع, Jeddah , Saudi Arabia Get Location | |
| | | |
Walaa Hospital List in dammam
Get a List of complete hospitals, Optical Clinics, Dental Clinics, and Outpatient medical centers in Dammam: Download
| | | |
| --- | --- | --- |
| | | |
| Maternity And Children Hospital Dammam | Al Imam Ali Ibn Abi Talib St, Al Muraikabat, Dammam , Saudi Arabia Get Location | |
| | | |
| Al Faraby Medical Center - Dammam | Near To Theeb Rent a Car AL Itisalat DIt, Dammam Saudi Arabia Get Location | |
| | Opp Islamic Cultural Center,17th Street, Al Souq, Dammam, Saudi Arabia | |
Other Cities included in the Al Walaa Network of Hospital
Download the list of Hospital for the below cities
Al Khobar
Yanbu
Makkah
Al Qatif
Al Quryat
Madina
Al Ahsaa
Buraidah
Bisha
Tabuk
Jizan
Khamis
Rafha